Welcome
Welcome to the on-line version of the Adobe Photoshop CS5 for Photographers: The Ultimate Workshop DVD. This site contains 26 movies with over 3 hours of tutorials to compliment some of the step-by-step examples that are shown in the book plus seven chapters of bonus material in PDF format.
Accessing the images that appear in the book
You can access most of the images that appear in the book from the DVD that comes it. All you need to do is to follow the instructions that appear on the Images page. Not every image is included because not all of them are relevant for self-training purposes, and a number of the image examples used in the book are in fact the property of other photographers. The images that are provided on the disk are there for you to experiment and play with, but please note that these are still copyrighted material and may not be used for any other purpose without express permission from ourselves. But the Images folder does contain most of the images used in the DVD tutorial movies.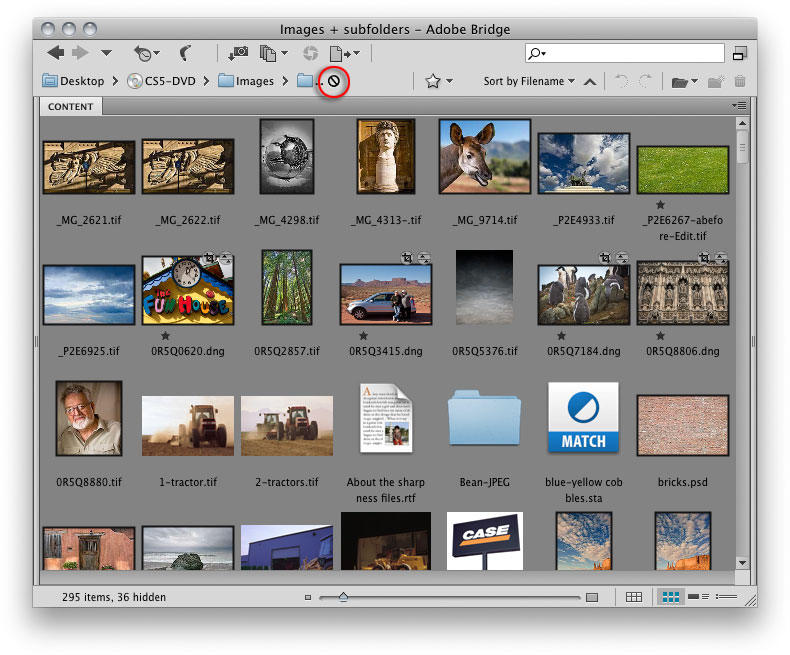 Troubleshooting problems with the DVD
Occasionally some readers may have problems configuring their computer system correctly to obtain the best playback performance from the movies on the DVD. If you are experiencing any problems getting the Help guide to run, please first check the FAQs page for guidance. The FAQ page is also updated on the main book website. This will contain the latest information and advice on how to handle any problems playing the movies via the Help Guide.
If you are looking for more information regarding this book and DVD, then do remember to check out the book's website at: www.photoshopforphotographers.com. Please note that this is the only official resource website of the Photoshop for Photographers book series. I have no affiliation to any other books, seminars or training materials that may use this same title (unless you see my name associated with it).
We are always pleased to hear from readers who contact us via email. Martin can be reached at: martin@martinevening.com. and Jeff can be reached at: jeff@schewephoto.com. Send us your thoughts good or bad and we will endeavour to respond directly to everyone who writes to us. If there are things you would like to see covered in more detail in future editions, be sure to let ourselves or our publisher know (see the Contact section of the Photoshopforphotographers website). We are not able to answer questions regarding technical problems with the DVD or replace lost/broken discs. These issues are always handled by Focal Press and not by myself, you can contact Focal Press by clicking here
We may be able to help answer specific technical queries you have, but it really is more preferable that you use one of the web forums first, such as the Photoshop forum on the Adobe website and raise your question there first. About twelve years ago, Martin helped setup a mailing list for professional digital imagers, called Prodig. This mailing list is open to all and is free to join (although donations are always gratefully received). For more information visit: www.prodig.org. And lastly, let us thank you for purchasing my book. It is thanks to the encouragement of readers like you, who have contributed to the success of this long-running series of Photoshop books. We hope you find the accompanying movies useful in extending your knowledge and enjoyment of using Photoshop CS5.
Martin Evening
Jeff Schewe